Position: Partner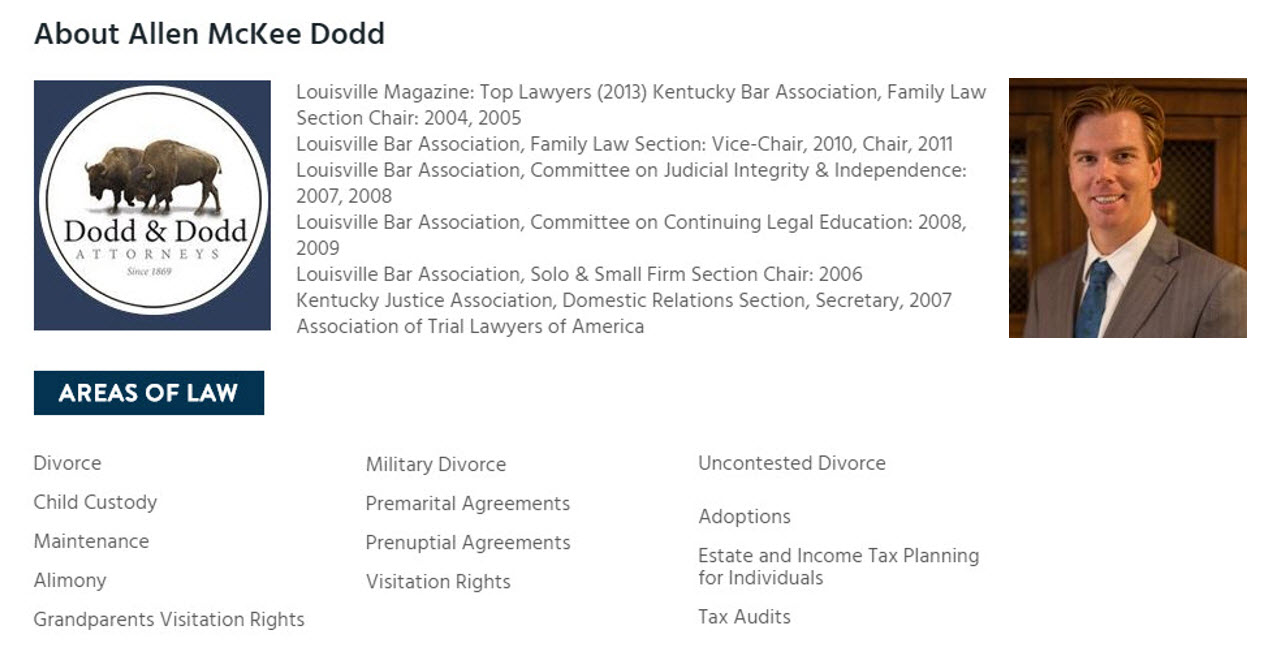 Phone:
502-584-1108
Fax:
(502) 384-0722
Email: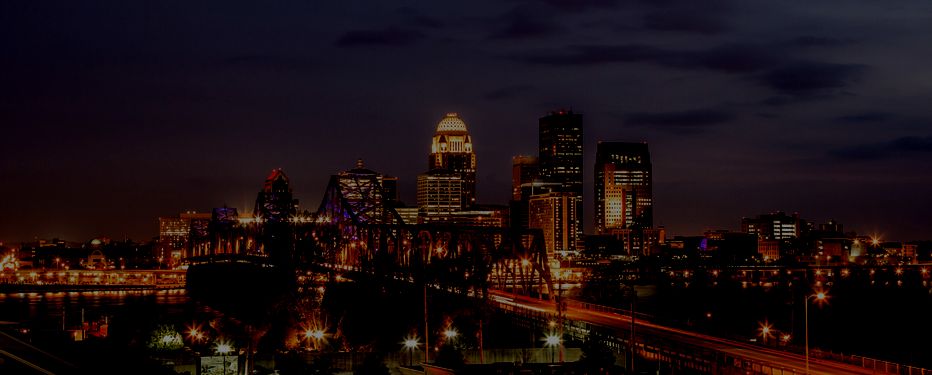 "My experience in Family Court with Dodd Attorneys, and Allen McKee Dodd was outstanding. Mr. Dodd is a true professional. He is always direct, well prepared, and courteous with an attention to detail. " - C. Bolen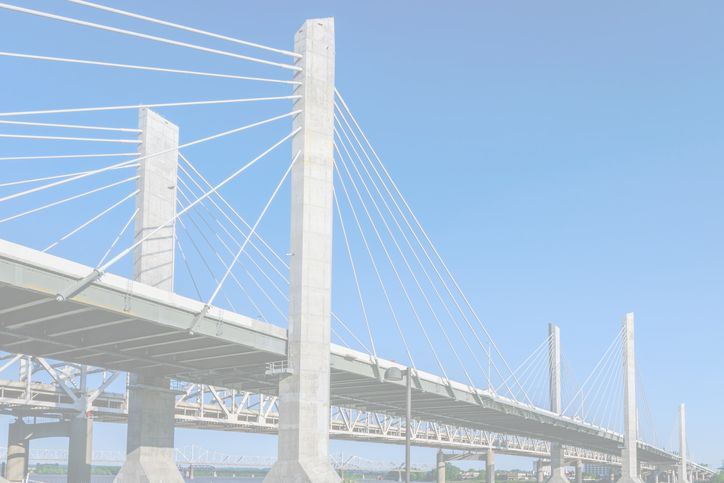 "Mr Dodd consistently countered the arguments of opposing counsel, and he was able to achieve the results we desired. I have total confidence in Allen McKee Dodd, and it is without reservation that I recommend him and his law firm." - K. Wellington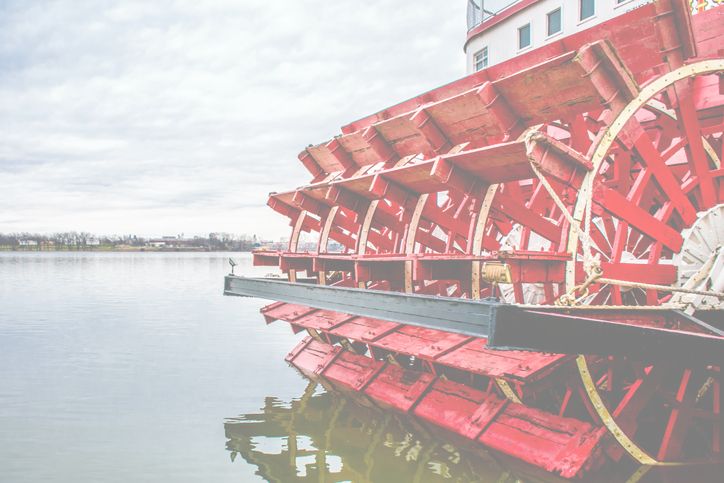 "Allen understands the emotional difficulty of divorce and always takes the time to listen and give positive and encouraging feedback. Allen is not only knowledgeable and in my opinion the best attorney in Louisville, he is very personable and approachable and has a good relationship with the courts as well as a strong professional network with other attorneys in the field." - L. Nelson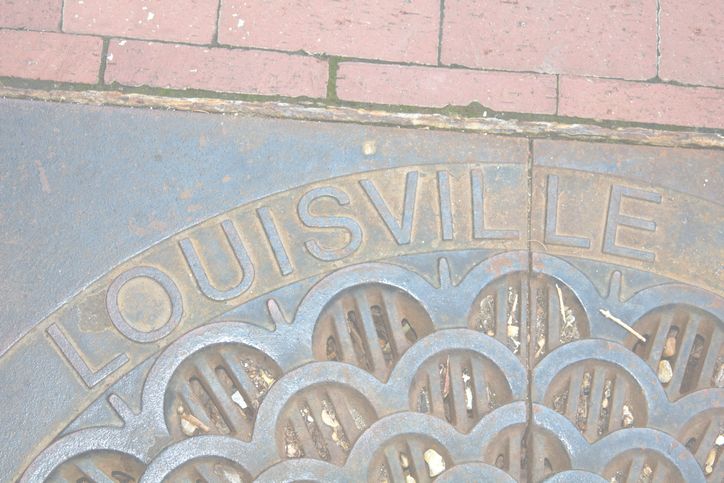 "If you want the best family law attorney in Louisville Kentucky, then hire Allen McKee Dodd at Dodd & Dodd law firm. He is very knowledgeable and capable of handling the most complex cases. He is very thorough yet efficient. " - K. Perkey
Admitted to Bar: 1999, Kentucky; 2001, U.S. District Court Western District of Kentucky; 2004, U.S. Tax Court
Education:
University of Kentucky (B.A., Philosophy and History, summa cum laude, Honors: Phi Beta Kappa; Academic Excellence Award; Omicron Delta Kappa; Departmental Honors, 1996)
University of Louisville School of Law, Louisville, Kentucky (J.D., Honors: Dean's List; Tax Moot Court Team, Honor Council, 1999)
Washington University School of Law, St. Louis, Missouri (LL.M., Taxation, Honors: Merit Scholarship Award, 2000)
Bar Association Memberships: American Bar Association (Member); Kentucky Bar Association (Member, Sections on: Family Law, Estate Planning, Tax); Louisville Bar Association (Member, Sections on: Family Law, Estate Planning, Tax, Litigation).
Representative Cases
Weber v. Lambe, 513 S.W.3d 912 (Ky. 2017). Kentucky Supreme Court
Pinkhasov v. Petocz, 331 S.W.3d 285 (Ky. App. 2011). Kentucky Court of Appeals
Linday v. Torgerson, (Ky. App. Aug. 26, 2005)
Dermody v. Dermody, (Ky. App. Oct. 24, 2008)
Dvorak v. Dvorak, (Ky. App. May 7, 2010)
Pinkhasov v. Petocz, 331 S.W.3d 285 (Ky. App. 2011)
Oster v. Oster, (Ky. App. Nov. 9, 2012)
M.G.T. v. L.W ex rel. Cabinet, (Ky. App. Mar. 4, 2011) – Affirming in part, Reversing in part
Vivian v. Vivian, (Ky. App. Nov. 8, 2013)
Oster v. Oster, 444 S.W.3d 460 (Ky. App. 2014)
Estate of Mills v. Mills, 473 S.W.3d 94 (Ky. App. 2015)