Many people mistakenly believe a contested divorce is like the old myth: the divorcing spouses are arguing, their attorneys are encouraging the dispute and the cost for their divorce skyrockets. On the contrary, the seasoned divorce attorneys at Dodd & Dodd Attorneys, PLLC believe it is possible to work through a timely, cost-efficient and dignified divorce, even when there are areas of principled disagreement between the couple.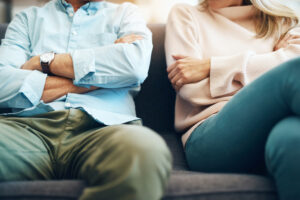 We know you have a lot of questions, such as:
"How long will this take to finish?"
"How can we keep costs reasonable?"
"How is child custody and parenting time really determined?"
You have a lot of questions as you begin this process. We know there are probably issues and concerns which keep you up at night. The fastest way to begin to get the answers to your questions and lift the weight from your shoulders is to contact the experienced divorce and family law attorneys at Dodd & Dodd Attorneys, PLLC or call 502-584-1108 to schedule and appointment today.
Experienced Louisville Contested Divorce Attorneys
Contested divorce in Louisville and throughout Kentucky simply means the parties are not in complete agreement on every item contained within the divorce paperwork at the time the divorce petition is filed with the court. All issues contained within the divorce paperwork must be completely resolved In order for a divorce to be finalized and a judge or magistrate to issue a divorce decree.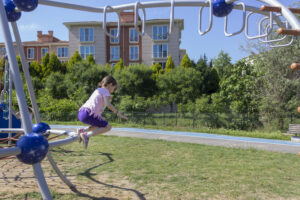 This includes, but is not limited to:
Division of marital debts and assets including disposition of the family home
Parenting time (also known as visitation)
Child support
Maintenance (also referred to as maintenance or alimony)
Division of retirement assets such as a pension, 401(k), and IRAs
Valuation and division of the marital interest in any business or professional practice
Tax deductions and other tax related issues
How are Areas of Disagreement or Dispute Resolved in a Contested Divorce
There are three primary ways to resolve disagreements so that a contested divorce may be completed in Louisville Kentucky including: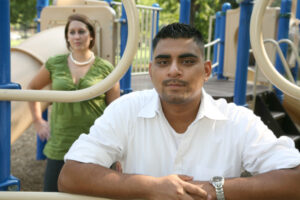 Negotiation – our attorneys provide insight and advice based upon Kentucky law and how many other couples facing similar challenges resolved those differences. This is where the couple maintains the most control over the outcome of their divorce.
Mediation – a neutral third party (mediator) experienced in family law and divorce helps to establish a non-confrontational environment and works with each party to get to the root of the problem(s). All parties including the attorneys provide ideas, suggestions and alternatives and work constructively together to find a resolution or settlement the couple can agree upon. There is still the ability to have a strong influence on the outcome in mediation.
Litigation – this is the most time consuming and expensive option. There are times when a client's important goals are worth taking before the court. Our experienced trial attorneys provide insight based upon decades of service in Louisville family law courtrooms that informs our client's decisions about when to seek a settled negotiation and when to take your case before the judge or magistrate.
The Right Attorneys for a Louisville Contested Divorce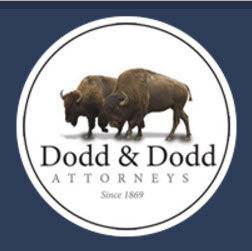 If you and your former spouse are in complete agreement on every issue contained within your divorce the experienced Louisville divorce lawyers at Dodd & Dodd Attorneys, PLLC will help you with an uncontested divorce. We also practice collaborative divorce. Collaborative law provides an elegant and cost-containing alternative for those who seek to control the process, timing and cost of their divorce. There are times when a contested divorce is the right and best solution for your divorce. If your former spouse is behaving in an unreasonable manner, struggles with a personality disorder or there are matters of principle you simply cannot yield we will aggressively advocate your goals and objectives while protecting your interests.
Military divorce is far more complex than a civilian divorce and requires the expertise of a Louisville military divorce attorney. At Dodd & Dodd Attorneys PLLC, we are experienced with the difficult process of military divorces and separations and will counsel you on all of your options as well as aggressively litigate for you in the courtroom.
Contact Experienced Louisville Divorce Lawyers
If you are looking for a principled divorce attorney with the experience and legal skill to stand up for your interests blended with the compassion and common sense necessary to complete your divorce as quickly and cost-effectively as possible we invite you to contact us or call (502) 584-1108 to speak with an experienced Louisville family law attorney. Take a few moments to review the recommendations of our clients and place your trust in the firm that has served the Louisville area since 1869.
How long will my divorce take and how much will it cost?
Both the cost of your divorce as well as the time it takes to complete are directly associated with the amount of disagreement between the parties on issues such as child custody, maintenance and property division
Why do I need an experienced trial attorney?
Many areas of disagreement are efficiently resolved through negotiation and/or mediation. The ability of your attorney to effectively represent you in trial increases the pressure on the other side to reach agreement before hand.
What if I own a business or professional practice?
Business ownership in a divorce is quite legally complex. A valuation of the business or practice must be established as well as a determination as to whether the asset is a marital asset, separate property or a blend of both.
How many years experience does your firm have?
Founded in 1866, Dodd & Dodd Attorneys, PLLC is one of the oldest law firms in the nation. We have experienced business, tax and family law attorneys to protect all your interests in a divorce.